BankGiro Loterij Safe Cracker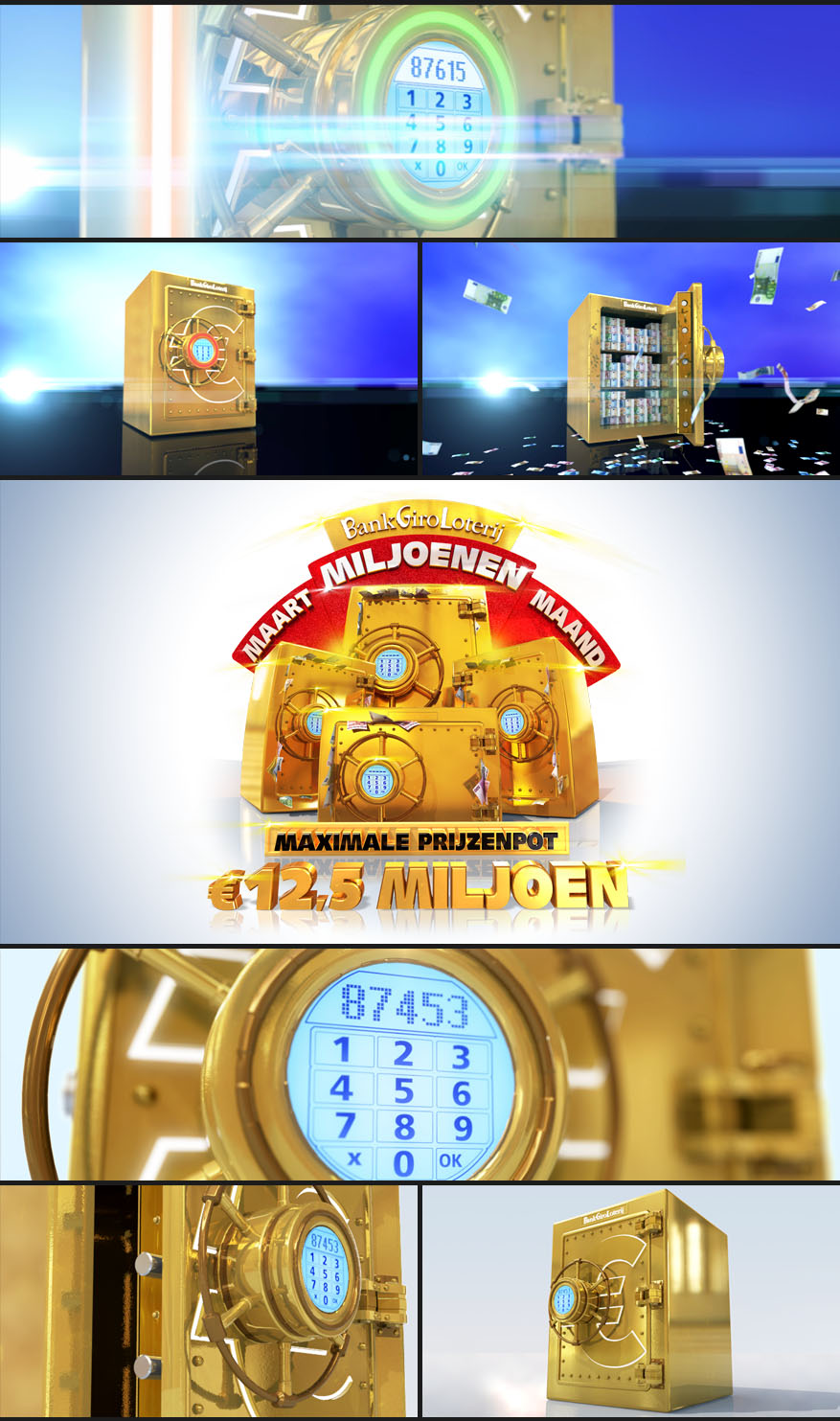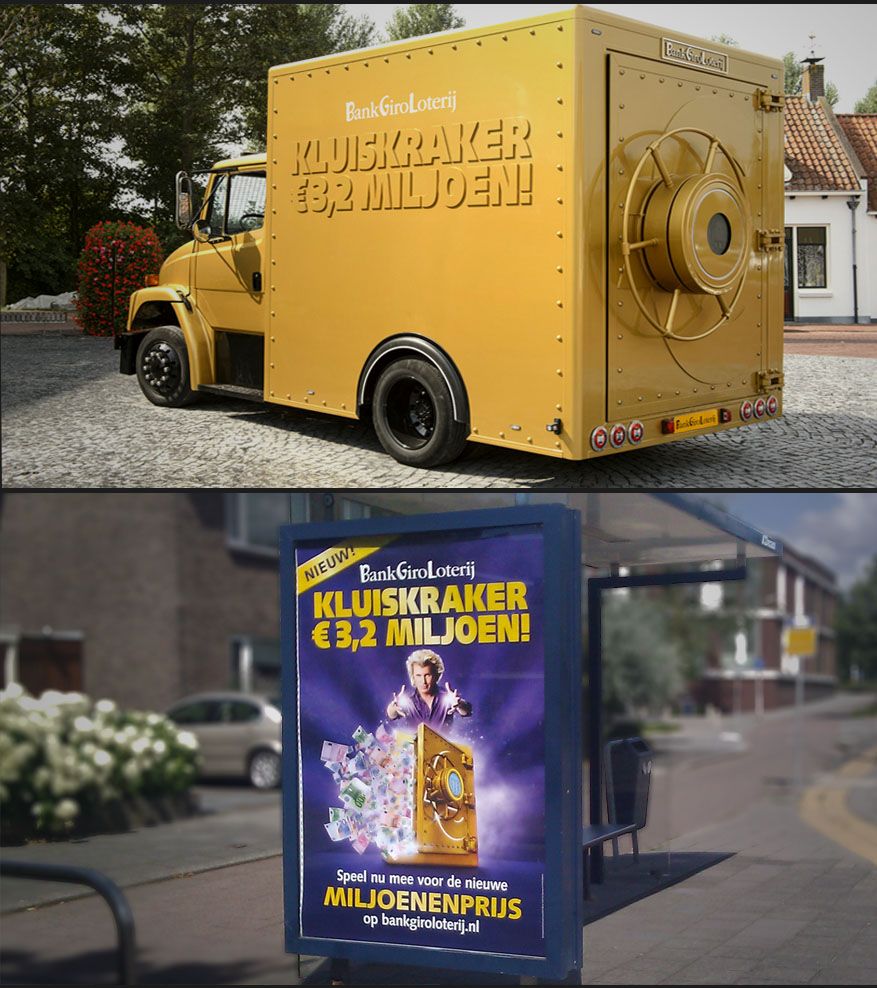 We were chosen to design key elements for BankGiro Loterij Kluiskraker advertising campaign, which has been running on TV, online and the streets of the Netherlands. Based on our design,
a real size safe and a truck in the shape of a safe were built.
Campaign design: animated 3D safe, non-spot TV advertisement, print materials, flash banners and images for the web.
Client: BankGiro Loterij