NOS Dutch Local Government Elections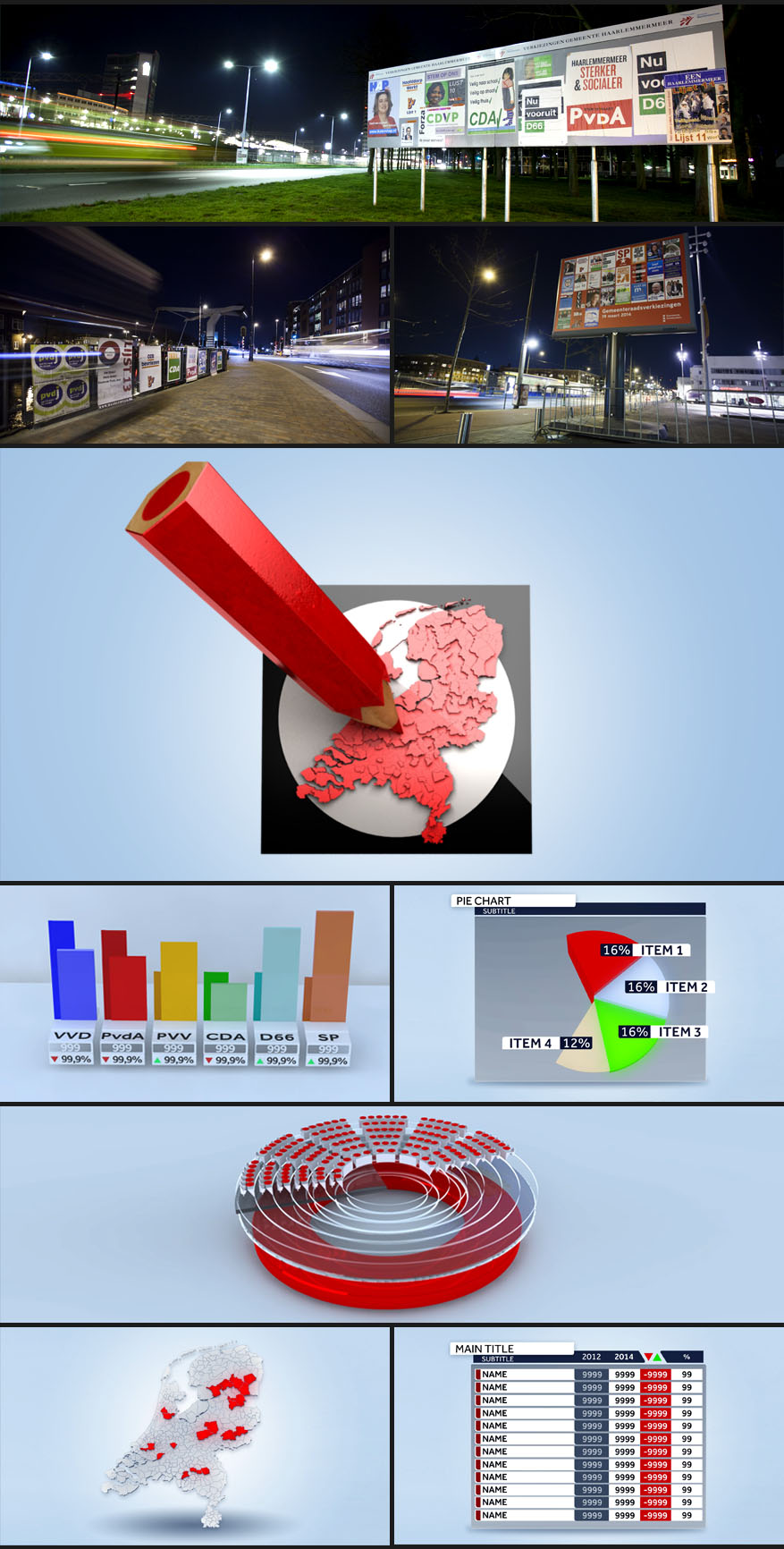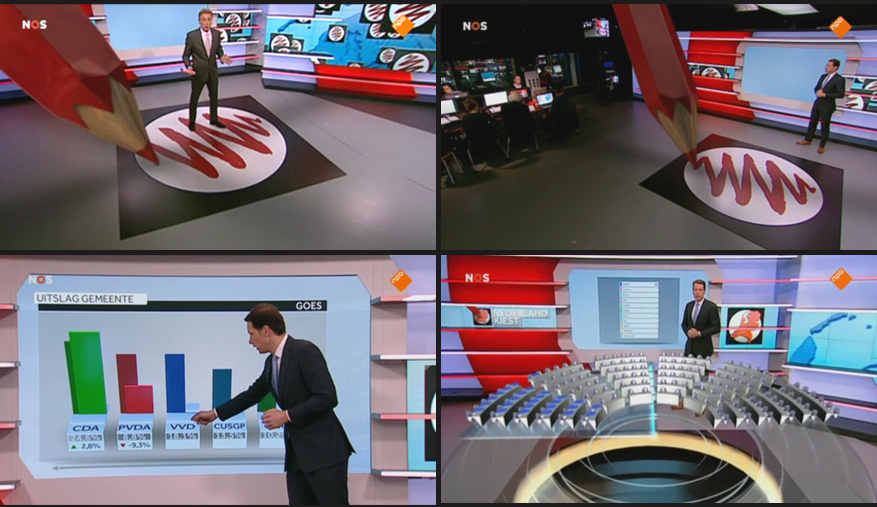 We were requested by the NOS to transform the broadcast design of local government elections. Together with Prographics, we translated live results onto interactive touchscreen and integrated them with animated augmented 3D holograms in the studio.
Graphics package: leader, time-lapse video, bumper, transitions, background loops, graphs design for the touchscreen, augmented 3D models in the studio, live broadcast graphics.
Client: the Netherlands National Broadcaster NOS