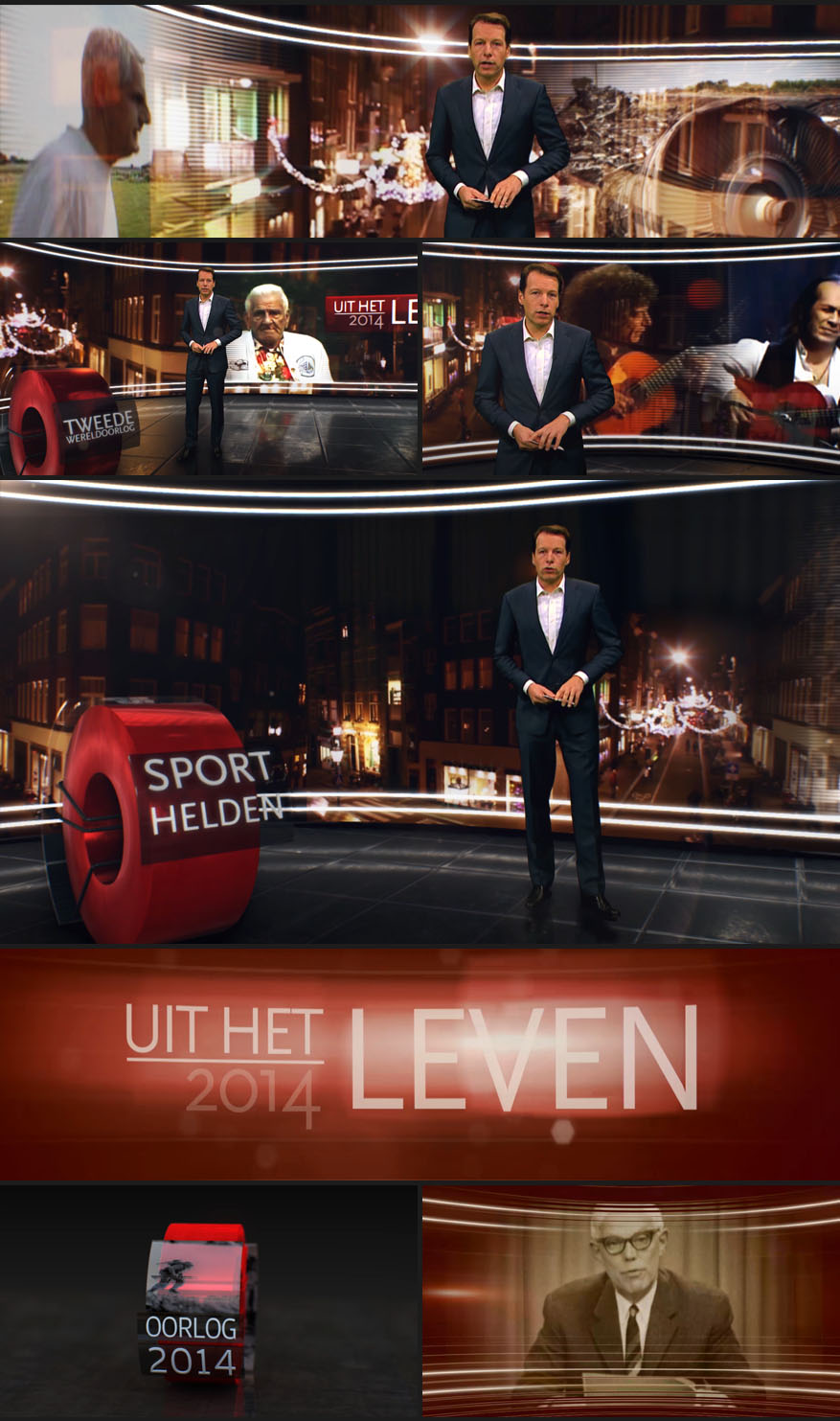 TV programme "Over de Doden" was rejuvenated this year. For the new "Uit het Leven" frame, we simulated a live broadcast from a virtual studio with a wide glass window looking out over an evening view of a city.
We designed a 3d model of the studio to animate it later with the footage of the city street as a background. The street would be shot from three different angles and stitched together to obtain a wide angle view. We wanted the studio to appear on the second floor of a building, so we filmed the street on a lifting ramp. Unluckily, the filming was doomed to happen on a very stormy evening. Both us and the footage had to be tediously stabilized.
Later on, the presenter was filmed in front of a greenscreen. We keyed the shots out and motion-tracked them. We also prepared all in-programme graphics.
To achieve the final result, we combined the 3d model of the studio, the footage of the streets, the presentation shots and the in-programme graphics together. We composited a total of 22 different shots for the programme.
Client: NOS