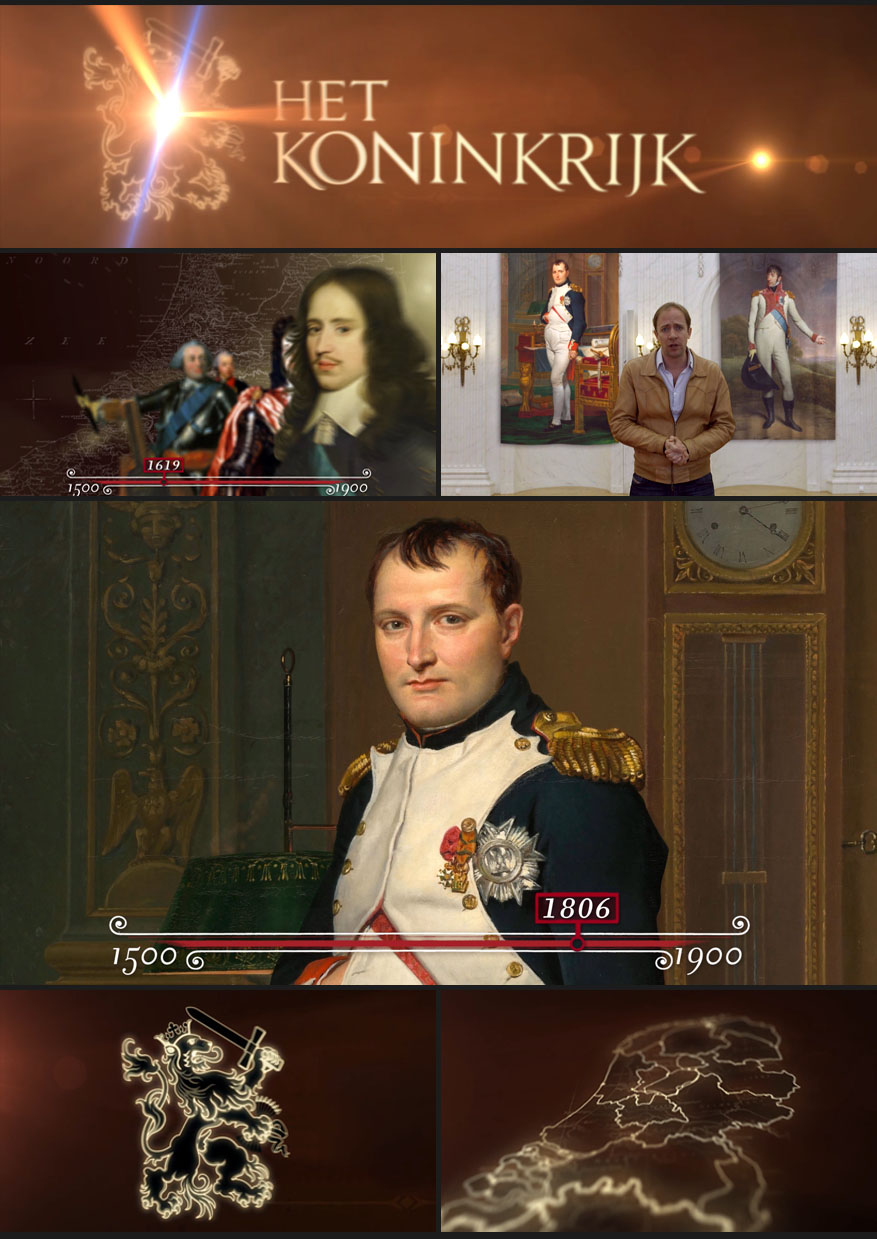 We produced the graphics package for Het Koninkrijk, a series of five documentaries in which Waldemar Torenstra and Eelco Bosch van Rosenthal discuss the history of the Kingdom of the Netherlands.
One of our challenges was to present a substantial amount of old paintings and photos in a captivating way. We developed over 130 multiplane animations to bring the unveiled stories into life.
Graphics package: leader, title design, animated multiplane paintings & photos, compositing,
in-program graphics and animations.
Client: the Netherlands National Broadcaster NOS
Music: Tim Knol